Is Your Home Network Ready For Your Christmas Guests?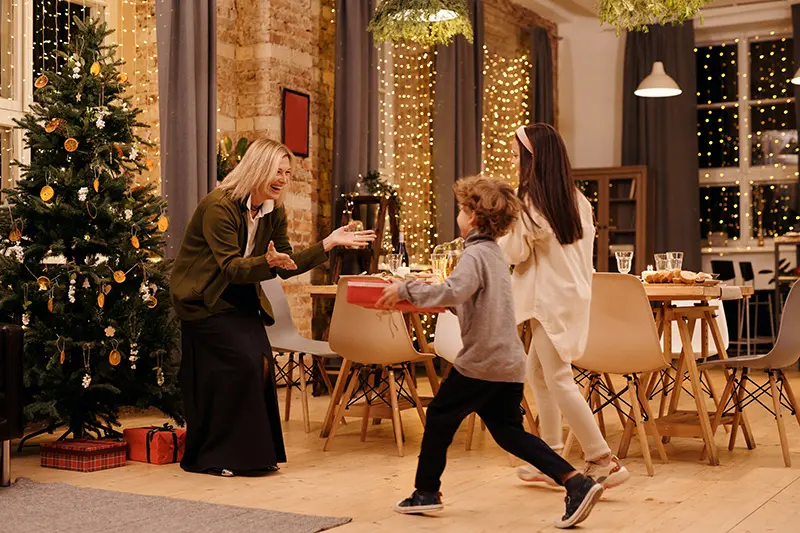 Having friends and family over to your house over Christmas and New Year can be one of the best things about the festive break but all those phones, tablets and games consoles on your home network can take a toll.
Here are some tips for optimising your home Wi-Fi for houseguests and making sure your home network is ready for your this festive season.
Optimise Your Home Network
Optimising Wi-Fi for houseguests with new Christmas tech is crucial to ensure a smooth and safe festive season for your family. You want to give your guests the chance to use their favourite gadgets, while protecting the security of your own network. By setting up a separate guest network, you can grant internet access to guests without exposing your home to cybersecurity threats.
For example, when you share your network's password with visitors, you're putting all of your accounts at risk. Moreover, you don't know how much traffic your guests are using. That means that your network could be slower than usual.
Bandwidth Issues
To make sure that your network has enough bandwidth, you should consider upgrading your wireless system. A gigabit connection is a great way to maximise the strength of your Wi-Fi coverage or you might want to consider getting ethernet cabling installed.
Your guests will also want to use social media for sharing photos of your glorious turkey roast or grandad asleep in the armchair again, and you'll need to provide them with a high-speed internet connection.
Create a Guest Wi-Fi Password
When you share your WiFi network's password, be sure to give it to your guests in a manner that's easy to remember. The best approach is to use a few words with medium length. You don't want to use spaces or dashes, as those aren't a good idea. Having your own strong password is crucial to ensuring that your guests don't get access to your personal information.
The Christmas and New Year period can be stressful for both you and your houseguests but your internet connection shouldn't be one of them.
If you need any help with getting the most out of your home network, give MKH Aerials a call and we'll get your network ready for even the most demanding of Christmas visitors.