TV Antennas / Aerials For Businesses by MKH Aerials
MKH Aerials supply and install commercial TV aerials for local businesses.  We also repair and replace them if you have an old aerial delivering a poor signal to your premises.  We make your commercial Freeview installation straight forward, hassle-free and more affordable than you might think!
MKH Aerials provide the following services:
Commercial TV Aerials / Antennas
Commercial Freeview TV Installations
Commercial Sky TV Installations
Commercial Multi-Point Distribution Systems (IRS / MATV)
Commercial Multi-Room Digital TV / Sky TV
Commercial Communal TV Systems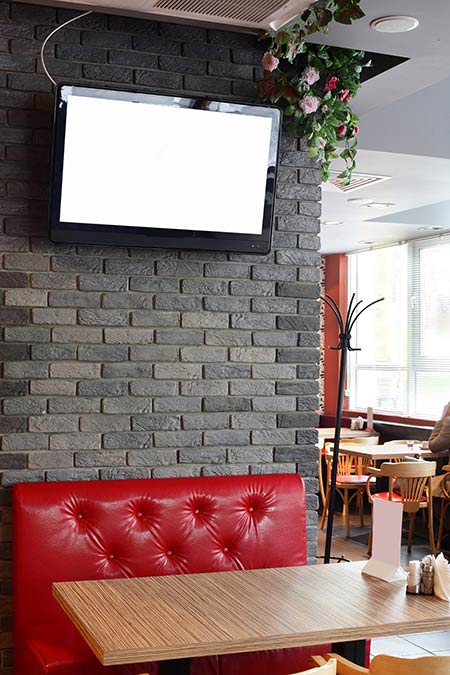 Installation and Replacements
Whether your business requires TV installations, maintenance, repairs or all three, we are delighted to cater to your needs. We are experienced in fitting and installing large scale Freeview & Satellite TV solutions for offices, bars, hotels, residential buildings, nursing homes and much more so do get in touch to discuss your requirements with our helpful staff.
Why MKH Is The 1st Choice For Commercial Digital TV Aerials
MKH Aerials also offer a highly competitive bespoke digital TV system design and fitting service. We have years of experience in large scale and multi-point digital TV installations and maintenance.  MKH Aerials put the client first every time, providing a professional service and work ethic that leaves much of our competition behind.  Doing just that is our pleasure and a source of great pride to our company.
MKH Aerials are pleased to provide your business or group with no-obligation written quotes for installations, repairs or maintenance on digital TV distribution systems of any size. With consistent repeat business and a long line of happy clients served, we believe that you'll notice the difference right away.
We can provide installation services to property management companies as well as directly to businesses' offices, retail premises, salons, companies foyers, lobbies and reception areas requiring media screens.  Having media in areas where customers queue for services or to pay also makes their stay more pleasant.
We know from experience that being flexible in the way we work and the range of equipment that we use results in your installation being as proficient and discreet as possible (causing little interuption and impact on the installation space). Our experienced professional digital TV system fitters do their best to make the equipment that they install blend into its surroundings as well as possible. We also take pride in leaving your premises tidy and as clean as it was when we arrived.