Commercial TV Aerial Repairs
At MKH Aerials we are aware that if your Commercial TV aerial, or Satellite equipment is damaged, your service suffers right away.
Commercial buildings utilising TV distribution equipment require a rapid and discrete service. Whatever the cause of the problem or symptoms, you'll no doubt want to put it right as quickly and efficiently as possible with the minimum of fuss.
Commercial Digital Aerial Repairs Service
MKH Commercial Digital Aerial Repairs service means you won't be kept in the dark for long.
Even if Satellite TV isn't central to your offering, repeat business can be damaged if customers don't continue to get the service that they want.
Don't delay calling us,  as you will find our reasonably priced and high-quality service pays for itself in no time.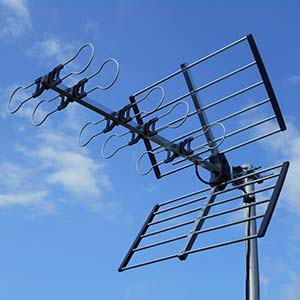 Experienced TV Aerial Repair Technicians
Our experienced digital TV installation and repair technicians offer a comprehensive repair service whether you require a satellite dish repair, Sky Dish repairs, aerial repair or repairs associated with other components of your TV receiving equipment.
Whatever the scale of your digital TV distribution system, we have the knowledge and professional attitude to provide a smooth, assured service that you'll appreciate.
Repair Or Replace
MKH Aerials also have access to a wide array of component stock meaning that we can replace Freeview boxes, Freesat and European satellite TV receivers as well as repairing the cabling, aerials, dishes and infrastructure serving them.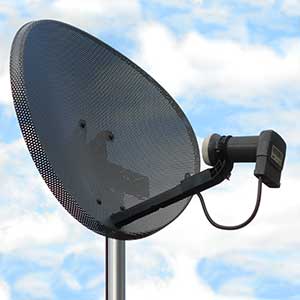 Commercial TV Aerial Repairs Cost
Most quotes can be given over the phone for standard work though larger TV aerial repair jobs will require a free visit to provide a price for your work, so if you're searching for a 'TV aerial repair man near me' in and around Birmingham, get in touch.
More details about pricing can be found on our prices page.
Looking For Commercial Aerial Installation?
MKH Aerials supply and install commercial TV aerials for local businesses in Birmingham, Solihull, Sutton Coldfield and across the West Midlands.
For information about view the following page: Commercial Digital TV Aerial Installation Service.