Multiroom TV Installation in Birmingham
Domestic Multiroom and Multipoint TV
If you have more than one person living at home, the benefits of multi-room will be obvious.
If you've ever found yourself in the bedroom wanting to watch a film while someone downstairs is watching a television program then there is a better way!  Cheap solutions that share the same picture from one box to another are often not the answer…  Unless of course you want to wait until everyone is asleep before you watch your program!
Multiroom TV Distribution System
It is simple to put an end to the quarrels over who watches what and when.  Watch sports, drama, arts and music on different screens from the same source across your home.
Multiroom TV means that you can watch what you want, when you want, in any room of your house.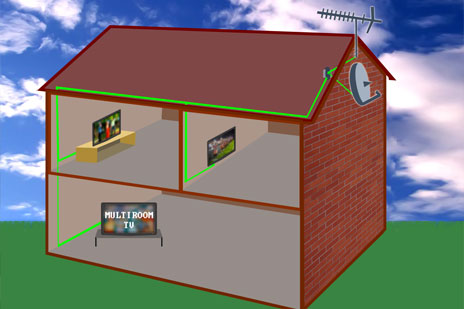 Commercial Multi-room TV for Businesses in Birmingham
Do you manage premises that have more than one room with a TV?
Multipoint-TV allows you to offer your clients or guests a choice of entertainment or information across your premises. If you haven't already got high definition television, you'll find the upgrade to HD TV brings you bang up to date with the best television experience you could offer.
If you run a pub, club, restaurant, bar or guest house, you will find the ability to offer different channels offers great benefits to your customers.
You can cater to the requirements of multiple events, themes or to individual guests easily and affordably.
Multi-Room For Hotels
If you run a hotel you can offer Freeview, Freesat or Sky, in every room, for every customer 24 hours a day!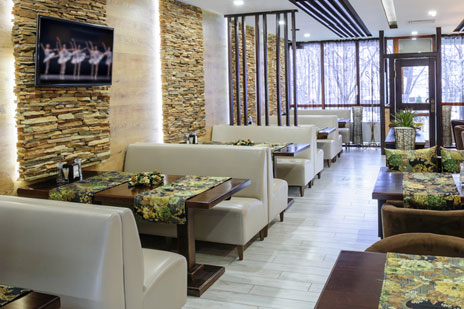 Sky Multiroom Installation
We are delighted to offer SKY multiroom.
We can easily arrange your subscription to be upgraded to allow this feature with an additional Sky box in each room of your home or premises.
For a little extra on your monthly fee for each Sky box, you can benefit from all of the same channels you receive already but in any room you want to watch in.
Multiroom TV is the way television was meant to be!
For the best channels wherever you want them, call MKH Aerials on 0121 749 4029. Alternatively contact us using our online form.