Home Network Cable Installation & Wi-Fi Access Points
Suitable For Anywhere You Need Fast, Reliable Broadband

Many of our customers have been disappointed to find that their broadband access varied in quality a lot from room to room.  Some rooms or even the garden may have Wi-Fi 'Dead-Spots' where the home network just doesn't reach, is very slow or only works intermittently.
Unfortunately, not all home network setups deliver what is required.
Is Your Wi-Fi Network Letting You Down?
Some people think that their broadband quality is to blame, although their ISP swears it is working perfectly. More often than not, it isn't the broadband that's the problem, but your connection to it.
Wi-Fi is never quite as smooth, consistent or fast as connecting straight to your router with an ethernet cable and that is where we come in.
We offer ethernet cabling installation near you and the results speak for themselves, so if you're wondering about home network installations, get in touch with us today.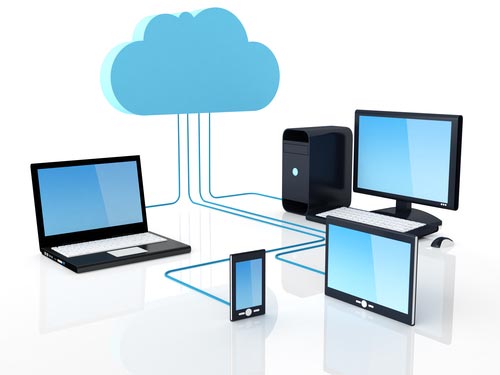 If you have any of the following on your home network, we can help!
Home Offices or VPN
Online Gaming Room
Outhouse Workspaces
Granny Flats / Annexes
Loft Extensions
Snugs & Dens
Smart Devices / Networked TVs
Networked Security Systems
MKH Installs Network Sockets & Access Points In Any Room
Ensuring that you can use your home's broadband for work rest and play has never been more important than it has been since the COVID. Many people hadn't realised just how much they might rely on the Internet for social contact, entertainment and work.
This piece by a University of Birmingham academic sums up the importance of broadband in the UK. Broadband is no longer a luxury, but should be considered a basic right!
Unfortunately, some of our customers found struggled at first to work from home, their kids struggled to do online lessons and when it came to buffering or stalling TV on demand, tempers can fray at the best of times.
Setting up a home network doesn't have to be difficult, just trust MKH, the home network experts.
More reliable broadband

Increase home-office productivity

Smooth On-Demand TV

Full speed internet

Faster downloads than wi-fi

Extend your network reach

Online gamers reduced lag
Home Networking Services Near You
We are able to help bring your service up to scratch with our Home Network Cabling Service and Installation and our high quality Access Points.
If you'd like to read more about the home networking services we supported during the pandemic read on, here.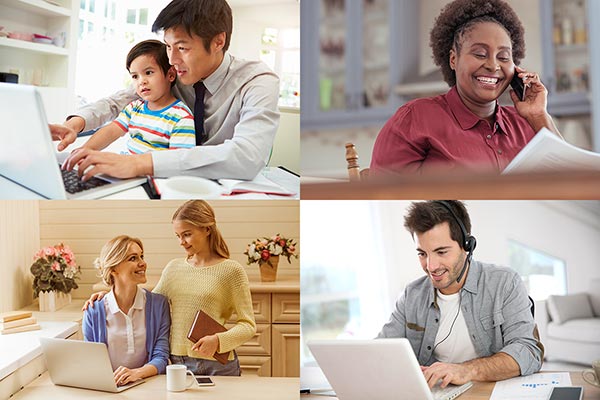 Consistent Wi-Fi Access In Every Room With Commercial Grade Access Points
MKH are not just about cabling though. We know people love Wi-Fi despite its faults and phone and tablet computers don't have network ports for direct cabled connection to the network.
We offer commercial grade Wi-Fi access points at the end of your network cabling, installed wherever you need them!
If you're looking for some of the best wireless home networks in Birmingham, get in touch.
"Don't be fooled into thinking that these are the same as the Plug N Play ones you can buy from your local electronic store.  Ours are more powerful and don't rely on leap-frogging your Wi-Fi signal from one Access Point to another around your house.  We know that doesn't work, so we use commercial quality Access Points that plug into the network with a cable.  Our solution works perfectly for any home."
Read more about our access points here >
Home Ethernet Network Cable Installers West Midlands
We are delighted to install home ethernet network cabling and network sockets across the West Midlands, providing convenient network sockets / boxes in each room.  Connecting your computer to your router via a "hard wire" ethernet network cable almost always boosts the speeds you achieve.  Faster broadband means better work, rest and play. Just let us know the most convenient places to install your sockets or show us your set-up and we'll get straight to work.
Whether you are in Birmingham, Solihull or Sutton Coldfield, get in touch with MKH and ask about our fast, efficient domestic network cabling service for more details.
Are You Struggling With Wi-fi Reception Around Your Home?
Ethernet Cable Installation Might be the Answer!
As more and more people are working from home now, Internet connection and download speeds are very important for the home office.
An average router can supply a strong enough signal to supply broadband around a smaller type of property, such as a three-bedroomed house. However, this is not always the case as the signal can be affected by many obstructions, for example, the framework or structure of the property and the position of the router.
If you need to use a Virtual Private Network to connect to your office computers you will benefit even more from a fast connection as the extra routing involved with a VPN will usually slow your connection down slightly.
Even without a VPN, working from home often involves the transfer of large files to and from your office, teleconferencing for remote meetings, IP phones for cheaper phone calls and often online music streaming services to keep you going while you work.
Ultimately you bought the fastest broadband that you could afford and you need the best connection between your devices and router in order to make the most from your Internet services.
There's no point in having a fast Internet connection to your house if you can't connect reliably inside your own property!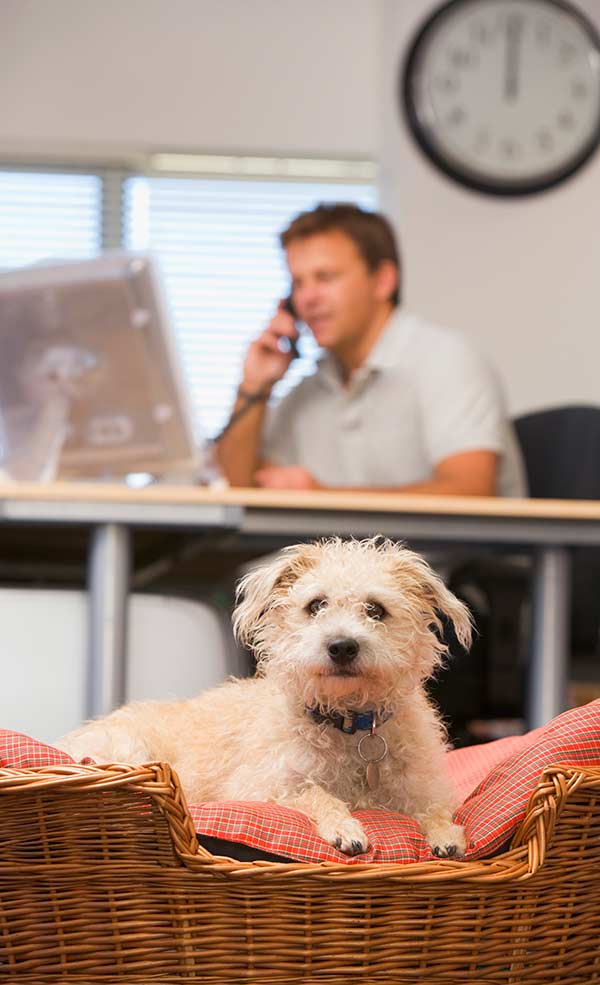 Perhaps you'd like your lounge hard-wired to make the best of your on-demand TV services?
Streaming full HD or even 4K TV to one or more televisions around the house can easily exceed your home's Wi-Fi signal quality or bandwidth. Even if you have enough bandwidth, an interruption to your viewing can be frustrating.  You can even lose your place on some streaming services.
It can be embarrassing for guests to have to wait while you skip through the video to find your place.  Then you sit holding your breath in case it happens again!
Adding a network socket to a bedroom with Wi-Fi Access Point can give the whole storey of your house access to faster, more reliable broadband.
The closer your access point is to the devices that need to connect, the stronger your signal will be.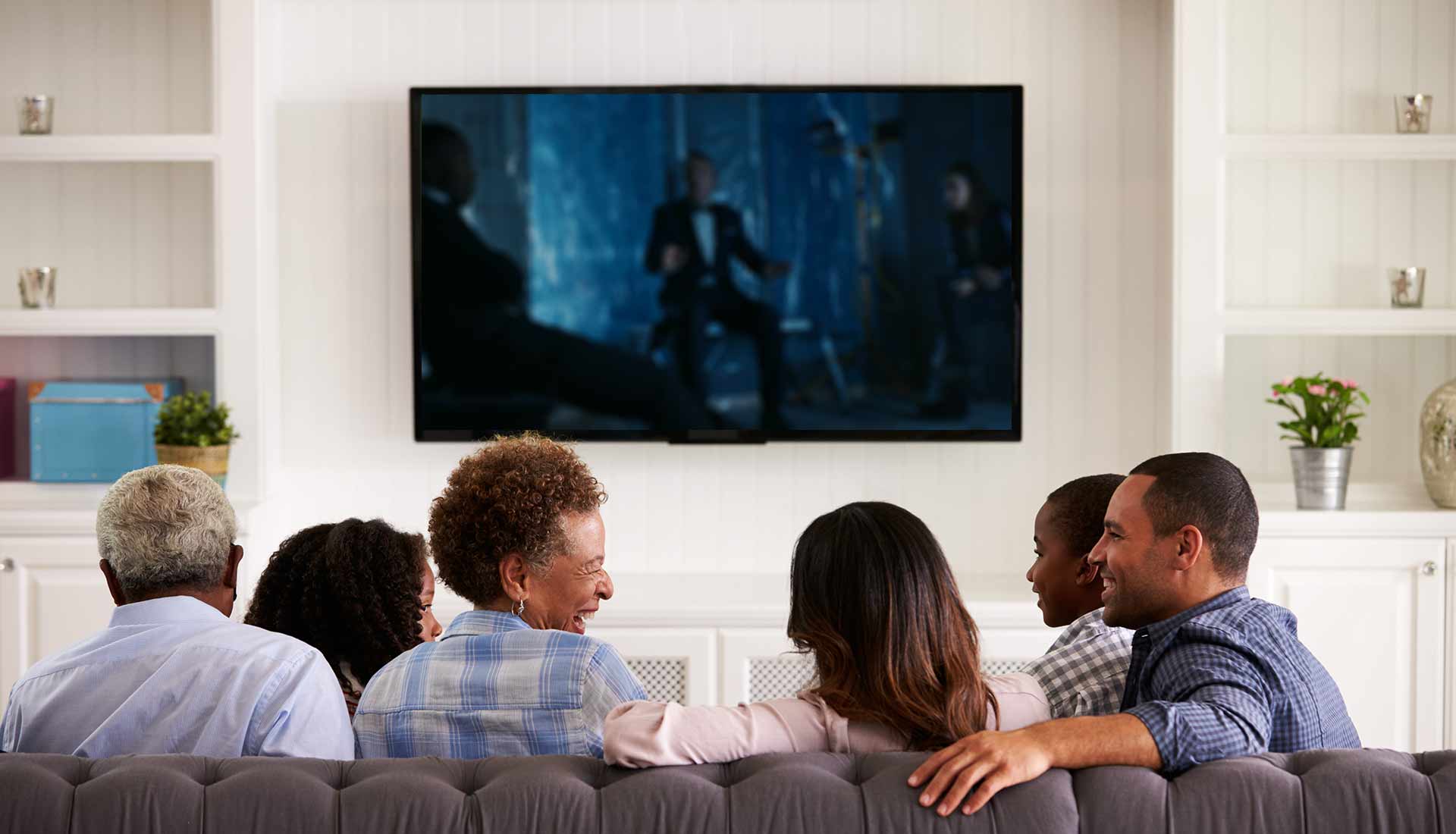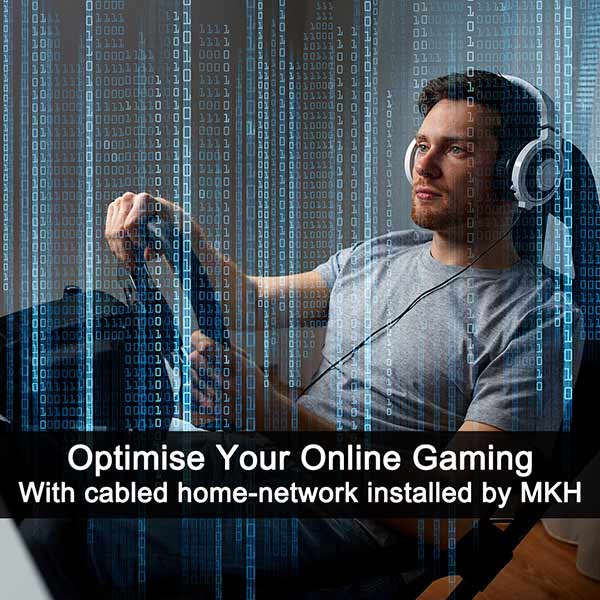 If you have a computer gamer in your house, then you probably already know how important a good Internet connection is to gaming these days.
Update patches, downloadable content and online gaming itself requires a strong Internet connection as modern games can require downloads many Gigabytes in size.  Nobody likes to wait, but with a flakey broadband connection, you could be waiting a long time to play.
Once you get going, you don't want to lose games because your computer is lagging, trying to connect to the game server!
Home Network Cabling is the ONLY way to be sure that you get the lowest lag, the lowest latency and the fasted broadband speeds.
If you are paying for high-speed Internet to your house, but you are only able to connect sporadically and at low speeds, you are wasting money and will only ever get a disappointing service.
A Consistent Internet Connection Brings Many Benefits
Customers using baby monitors, TV senders, or other radio-frequency equipment which can make it harder to get a good Wi-Fi signal, can benefit from hardwired network sockets or even extra Wi-Fi access points to work around problematic signals.  Sidebanding from overlapping radio frequencies are not a problem if you are plugged directly into your network.
Wi-Fi alarms, CCTV, Internet Enabled Smart Devices, your mobile, tablets, laptops and more, will all be a lot more pleasurable to use, stable and reliable with better home Wi-Fi and where possible, a hardline connection to the Internet.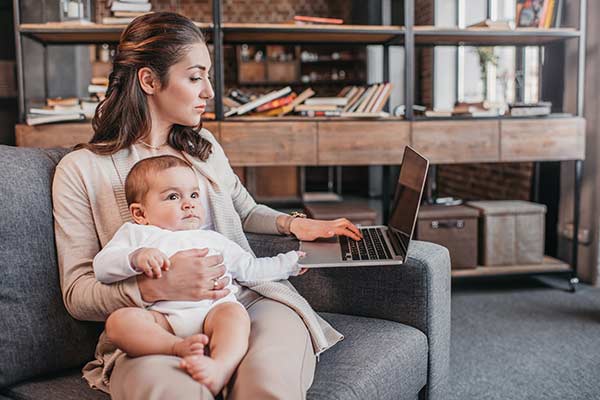 We are increasingly being asked to hardwire data cabling points to either one or more rooms around the home to improve connection and download speeds. Hardwiring, meaning a fixed cable between the router and the receiving equipment, i.e laptop, desktop or smart TV.
For a small price you can save on a lot of frustration from slow download speeds, lost or slow connection and sight searching. I have been asked in the past to move the broadband router to another point that is closer or more convenient for the user.
Whilst moving the router is possible it is not always practical as your incoming signals can be affected by longer cable runs. It is much wiser to leave the router where it was originally installed and have extensions from the router to the point that the broadband is required.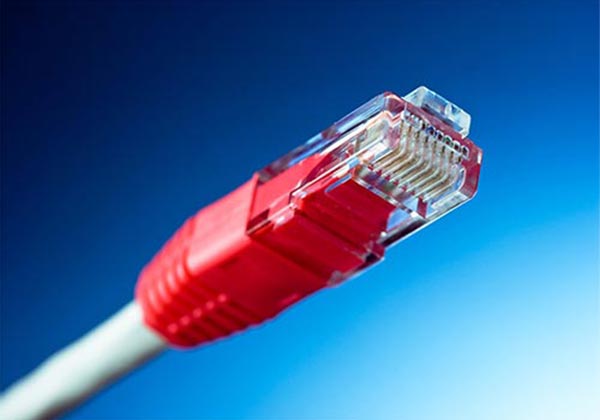 Wireless And Cabled Ethernet Networks Work Together
We can efficiently run network cabling from your router to weak signal areas in your property.
With network sockets in place, you can either plug directly into the network for the ultimate in speed, or even install a wireless access point at the new socket to add the convenience of Wi-Fi in places that had none before.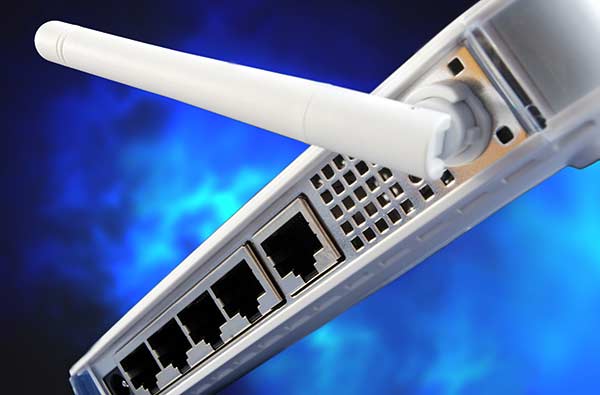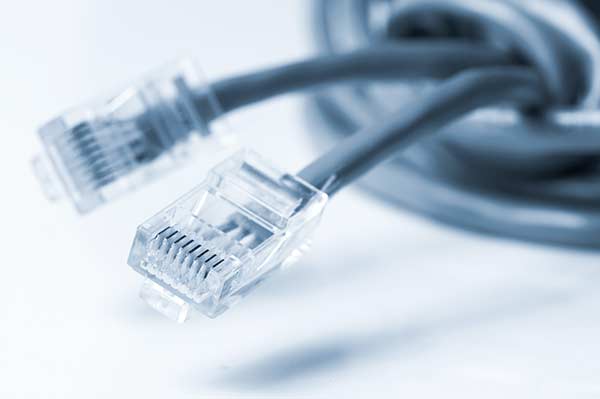 Which CAT Cables Are The Best?
I can't say which type of data cable is best for your situation without knowing your needs.
I can tell you what I know based on my experience and technical standards.  The decision is yours as the jury is still very much out on this one!
Industry standard is very much CAT 5e. However Cat 6 is a more expensive and slightly superior cable to CAT 5e, why?
CAT 5e
Speed 1000Mbps (With New Protocols, up to 2.5Gbps)
Frequency 100Mhz
Cost approx. 30% cheaper than CAT 6
CAT 6:
Speed 10 Gbps over 33-55 meters
Frequency up to 250 Mhz
Cost approx. 30% more than CAT 5e.
In most home offices, the different performance of CAT 5e or CAT 6 would not be evident.  In fact, with newly emerging protocols, even Cat 5e cables can carry up to 2.5Gbps now!
Most standard equipment won't currently exceed the potential speed of CAT 5e, so it is more than adequate for most people. We use high quality cables, so our Cat 5e cable will work really well with 2.5Gbps capable home networks too.
CAT 6 installations is most commonly used in large multipoint environments such as large office buildings, though we are delighted to install it for home users if required.
Ethernet Cable Installation Services
The best way to install networking cable around the home is to hardwire from input and output sockets and patch (Ethernet) leads from socket to router and socket to receiver.
I have seen cables being run directly from the router to receiving equipment using only RJ45 connectors this is a very flimsy and poor way to do it. With a socket installed the you won't need to worry about trailing wires, replacing connectors or any of the nuisance of a lose cable.
It is well worth the little extra effort to install the correct outlet plates.
Most cable installations of CAT 5/ CAT 6 would be run on the exterior of the building discreetly, and would be fed to the inside of the property at the point closest to where the receiving equipment is situated.
How Much Does Ethernet Cabling Installation Cost?
The more points you have the cheaper it becomes for each point. To illustrate, a single additional point taken from the router to a bedroom, starts from as little as £65.  The length of the cable run and the access to fitting all has to be taken into consideration.  We can hardwire your broadband access into as many or few rooms as you'd like.
A typical installation consists of CAT 5/ CAT 6 network cable, sockets and patch leads.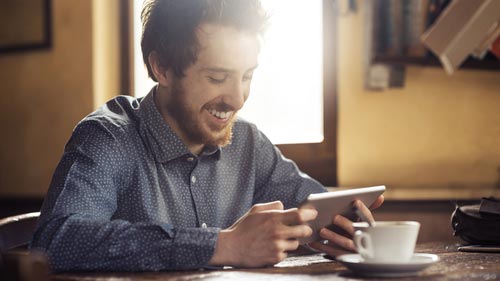 Home Network and Cabling FAQs