Network Cable Installation Solihull
Although Wi-Fi is popular in many ways, it is not always the most reliable or fastest way to connect to the internet. Radio signals are prone to interference and low-signal levels when users are in a different room.
If you're thinking of installing a network cable, read on.
Ethernet Network Cabling Installation
We can make your broadband work for you! Extending home networks with cabled access in each room and installing extra Wi-Fi access points for devices that can't connect by wire is our main service.
The popularity of our network cable installation service in Solihull is due to the great service we offer and fair prices.
Professionals working from home, gamers, on-demand TV fans and Internet power users, all have something in common. They rely on a consistent, reliable and fast Internet connection for their work, rest or play.
Squeeze every drop of speed from your broadband with MKH Network Cabling Services.
What Is The Problem With Wi-Fi?
Nothing, in theory. We are fans of wireless broadband ourselves… when it works. The problem is that it doesn't always work very well.
There are lots of reasons why that could happen.
Solihull has a growing population and sometimes neighbouring home wi-fi setups can disrupt yours. Some wireless baby-monitors can interfere with broadband if they're not extremely well shielded and broadcast on a narrow wavelength.
Even mobile phone signals can cause disruption. The most common problem is that the wi-fi signal just can't get through brick walls and insulation.
If you live in a 3 storey house, you'll probably know what I mean.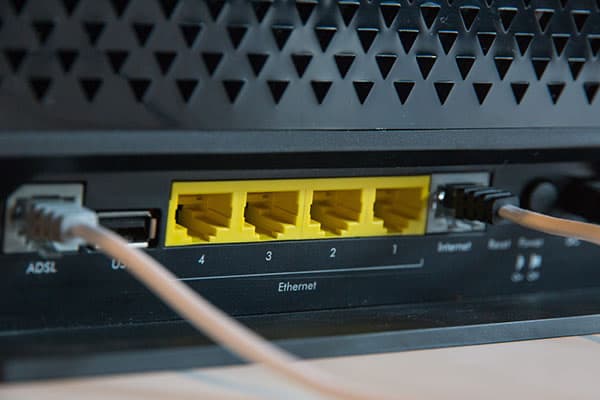 Network Cable Installers Near You
So you're considering installing a network cable and you're wondering which of the local cable installers you should call.
MKH specialise in home network cable installations. We don't do many commercial office jobs but rather we specialise on the domestic market and these days, with more and more people working from home, the demand is greater than ever for professional ethernet cable wiring.
Home Office Users
People who work from home need a reliable connection. If you work in a loft-conversion or garden-office, you might find it difficult to get a good connection to your router. Delays and errors sending emails or accessing websites can cause costly, frustrating delays and lost work.
Online Gamers
Online-gamers know the problems of unreliable wi-fi all too well.  You need the lowest latency, the fastest ping, to react to action inline and stay in the game.  Don't lose the game because of an intermittent broadband connection over wi-fi. Wired network connections bring your the best service, so you can concentrate on the game.
TV On Demand
If you among those who enjoy TV on demand, you may well be looking for a solution to your stalled picture or buffering video issues.  You have found the right place, because with wi-fi, you are lucky to get completely consistent viewing with wi-fi broadband.  With our home broadband network cabling service, you'll get the most reliable TV On Demand and online viewing experience.
The Benefits Of Broadband On A Cabled Network
If you're looking to maximise your broadband speed in Solihull, whether it's for your home office or a garden office, consult your local home network installers for all the following benefits of a cable connection.
Download quickly
Smooth HD & 4K TV Streaming, Surfing & Downloading
Less lag for gamers
Perfect Broadband in every room of your home
Reliable, faster Internet speeds
No more connection codes & dropped lines
Baby-monitors & neighbours wi-fi signals won't clash
No difficult set-up details
Plug & Play connectivity for almost all network devices
No need to rely on wi-fi repeaters
Adding broadband to extra rooms or outside offices, no problem
Adding wi-fi access points to the network is easy
Why Doesn't My Wi-fi Work Well?
Although Wi-Fi technology has advanced substantially over the years there are still limitations to the signal strength. In larger properties, areas where the signal may be blocked, and inside outbuildings this can become an issue. Luckily we have a solution at MKH Aerials, the leading providers of network cable installation in Solihull.
Event the best routers from Virgin Media, BT and so on need help occasionally.
With the correct cabling you can install a hard line for your internet connection anywhere on your property. Devices can be plugged in directly, or you can set up a second Wi-fi router to offer wireless connectivity in a remote part of your house or gardens.  With high quality components you can enjoy fantastic results.
Using the right type of cable is important, generally we use Cat 5e or Cat 6 cabling for our network cable installations. The choice will come down to your budget and the kind of performance you want.
Cat 6 cables are more costly but boast the very highest specifications. They are most commonly used in multi-point environments.
Cat 5e is still preferred for many home installations as it is cheaper and allows broadband as fast as necessary for almost all uses.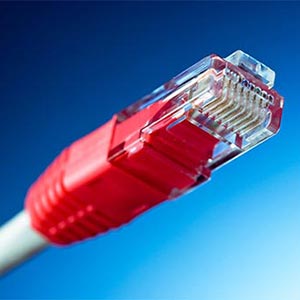 Contact MKH For Advice On Home Network Installations In Solihull
When you call on us for help with network cable installation we will discuss your needs with you and offer suggestions. With our assistance and expertise you can get the results you want and make the very most of your budget.
Once we are clear on what you need and the equipment you want we will plan the installation with care. This is important to maintain the quality and keep disruptions to a minimum.
Ethernet Cable Installation Services
With planning we can determine exactly where cables need to be run, how long they have to be, and where the ports and outlet plates will be positioned. We will keep everything nicely organised and ensure the areas where we work remain clean.
With MKH Aerials you will receive a professional service from start to finish and have our highly trained team to call on if you ever have questions or concerns. We are a well established company, having been in business since 1995. In that time we have seen the big changes in technology and consumer needs. We are confident we can cater for all of them.
If you want to find out more about why we are regarded as one of the best providers of network cable installation Solihull has please get in touch.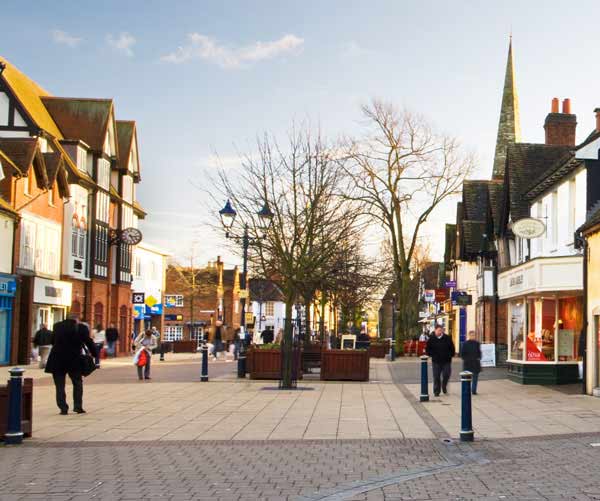 Network Cable Installation Pricing
Our home network cabling started from just £65 but larger jobs will require a free visit to provide a price for your work.
We do not charge a call out fee, so get in touch today and see what we can do for you.
If you have any questions for us or would like to discuss your project please get in touch. MKH Aerials is always happy to assist clients.
Home Network Cabling FAQs