Black Friday TV Buyer's Guide | What to Know Before You Shop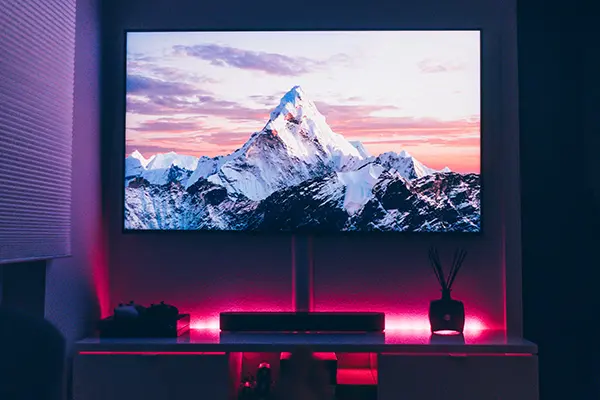 Whether you're planning on buying a new television this Black Friday or not, it pays to know a little bit about what you're buying. This brief guide will give you some useful info you may find useful to make an informed decision.
Savings on Big Brands
Samsung
Whether you're looking to replace your old TV or just upgrade to the latest tech, Black Friday is the perfect time to do it. Whether you're looking for an inexpensive model or something more expensive, you'll find great deals on Samsung TVs.
You may not have been aware of all of the Samsung Black Friday TV deals that are available. This year, Samsung has begun publishing the best deals on its products. These deals are not available everywhere, so you'll need to be prepared.
If you're looking for the best Samsung Black Friday TV deals, you'll want to focus on the newer models, which typically offer better picture quality. If you're on a budget, you'll be able to find a great deal on a 24-inch model.
LG
During the Black Friday and Cyber Monday week or so, there are plenty of great deals on LG OLED TVs. You can get some of the best prices by going to LG's official website. However, Amazon and John Lewis also have some great offers.
The LG OLED TV is a bit more expensive, but it offers a wide range of features that make it an excellent choice for watching movies and sports.
Sony
Traditionally, Sony has offered great deals on their televisions. Black Friday is no different. This year, the company is putting out some great deals on their 4K and OLED TVs. Whether you're looking for a new TV, or you're looking for a gift for a loved one, there are a few things to look for.
If looking to invest around £1,000, then you can pick up the Sony Bravia 55″ 4K Ultra HD HDR OLED TV with Google TV and Assistant.
This TV comes with an impressive panel and a smart Google TV interface. You can also get a soundbar to go with it. Some retailers might be offering discounts on a bundled soundbar.
4K Ultra HDTVs
Buying a 4K ultra HDTV during Black Friday or Cyber Monday is one of the best ways to upgrade your home entertainment system. These smart TVs feature advanced features like voice control, gesture control, and interactive gaming. They can also connect to the internet and allow you to stream content.
Buying a new TV isn't cheap, especially if you're buying a big-screen TV. You want to make sure that you're buying from a reputable brand and retailer.
There are also budget-friendly options from brands like Hisense Roku TV and TCL. The best-priced TVs sell out quickly, so you may want to get in early.
QLED TVs
Buying a new TV is a big decision and you will want to make sure that you are getting your money's worth. Buying a QLED TV will get you the best picture quality you can get for your money. They are also very reliable and will last you for a long time.
The best time to buy a QLED TV is during Black Friday and Cyber Monday.
Many retailers will offer great deals on these TVs during this period. They'll also have special sales pages that make it easier to find items on sale. Often, you will be able to find QLED TVs at their lowest prices ever.
Whatever You Buy, Get It Professionally Installed
Whether you want your bright, shiny new TV wall-mounted or hooked up to a multi-room solution, get in touch with MKH Aerials.
As one of Birmingham's most trusted and experienced TV installation companies, you can rest assured we have the knowledge and experience to install any TV equipment that Black Friday throws at us!