The right kind of TV aerial makes all the difference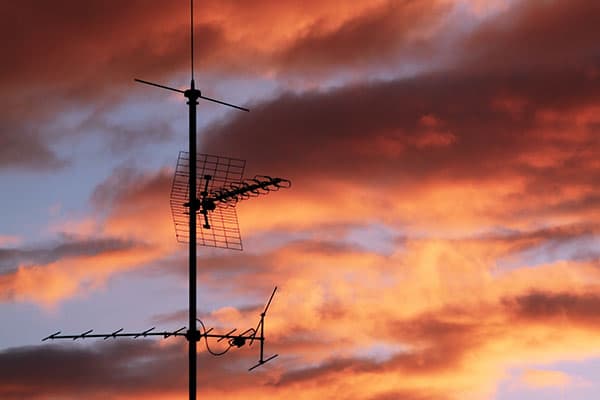 Many problems with a TV's reception can be traced to the aerial. If it has been installed incorrectly, is damaged, or is seriously outdated, it could cause big problems and result in bad service.
TV Aerial Installation Birmingham
Fixing the equipment or installing a new, updated version, could quickly resolve the issue. At MKH Aerials we provide a flexible service, establishing ourselves as the number one for TV aerial installation Birmingham has.
One thing to be aware of is that there are a wide array of different types of aerials to choose from. Selecting the right one is the first step to getting the service you need.
Choosing the Best TV Aerial
The most common type of aerial is a Yagi. It is the standard version used in the UK and provides great service in areas that have good to moderate signals strength.
On the downside the directionality means they aren't as good in areas with poor coverage.
High Gain TV Aerials
High gain TV aerials are the best choice for areas where signal strength is poor. They are generally mounted as high up as possible, either on chimneys or attached to a pole that extends above the roof.
The unobstructed placement helps to improve reception.
Grid TV Aerials
Grid TV aerials can be combined with Yagi ones in areas with good coverage to help expand the number of services that are picked up. They don't work as well in areas with low signal strength though.
Loft Mounted Aerials
Loft mounted aerials may be easier to install but the roofing materials, plumbing and any cables could cause signal loss. As a result they are best in areas where there is strong coverage.
Service can be improved by using a signal booster and a quality cable but in many areas an external aerial is better.
Professional TV Aerial Installation Birmingham
When you call on MKH Aerials we will help you to select the right equipment to get the best level of service.
Our focus is always on delivering wonderful results and excellent value for money.
That is why we are the best provider of TV aerial installation in Birmingham.