Cost of Living Crisis Hits UK TV Streaming Service Subscriptions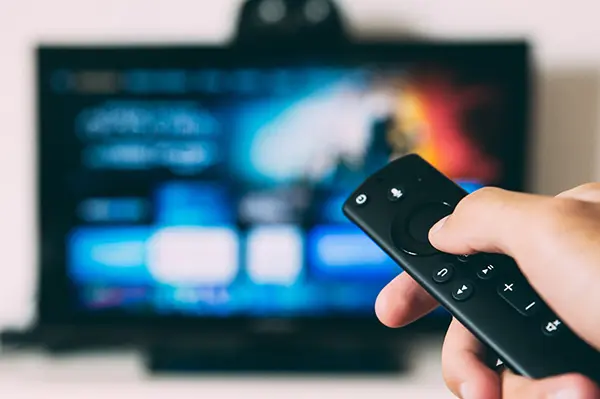 UK TV streaming service subscriptions are seeing a dip as the cost of living crisis takes its toll on household finances across Solihull, Birmingham and the rest of the UK.
According to the Office for Budget Responsibility, rising food and energy prices are reducing disposable income by more than two per cent per person in the coming year. It is the worst slump in living standards since 1956. According to Netflix's Dominic Sunnebo, the figures are "sobering" for UK subscribers. The company now has about 12 million subscribers in the UK, making up 5% to 6% of its global customer base.
Streaming Services Feeling the Pinch
With inflation high, many households across the Midlands are struggling to make ends meet and have cut their non-essential spending. This is having a major impact on the subscriptions to video on demand platforms like Netflix, Amazon Prime Video, and Disney+. As a result, 1.5 million UK households cancelled their subscriptions in the first three months of this year.
According to a recent Kantar report, the number of subscriptions to UK video streaming services is in decline. More than half of the decline can be attributed to the cost of living and inflation, which has reached a three-decade high. Meanwhile, cancellations have risen significantly, rising from 29% to 38% in the last three months of 2021.
Sky's Now TV service is also feeling the pinch as customer numbers drop. The UK's most popular streaming service fell from 43,000 households to just over two million by the end of June. Meanwhile, Disney+ saw growth globally, adding 91,000 new households and bringing its subscriber base to 6.62 million.
Ofcom Findings
The report from the media regulator Ofcom also found that the number of households subscribing to streaming video services is reducing.
According to the research, this trend isn't due to customers' dissatisfaction with the service but to a decline in household income. However, the research also noted that many of those households still plan to renew their subscriptions. Netflix remains the number one SVOD service in the UK, with Amazon Prime Video and Disney+ coming in second and third place, respectively.
Netflix and Amazon Prime Video reported that their UK subscribers have decreased by half since the beginning of the cost of living crisis, affecting their subscriber numbers. But Disney+ added ninety thousand new subscribers during the same period. The rise in the cost of living is forcing these companies to compete with each other in an effort to retain existing customers.
The cost of living crisis is likely to worsen in the coming years, driving more people towards piracy.
Netflix is Still The Biggest Service
Netflix is a dominant force in UK media and has more than two million UK subscribers, yet despite its dominance, the company has slowed down its growth in other countries. It is estimated that Netflix makes a minimum income of $1.7 billion per month from its subscribers.
Saving Money in Difficult Times
More people are cancelling their video subscriptions as a result of the cost of living crisis, with over a million cancellations in the first half of the year. The trend is particularly acute among the under-24 demographic. More than half of these cancellations were due to a desire to save money.
If you are considering making cuts to your streaming services, then why not consider installing or upgrading your TV aerial?
Freeview is the biggest TV platform in the UK, used in 18 million homes and giving access to 95% of the nation's most popular shows, for free.
All of the major UK TV channels also offer a fantastic range of TV show and movies on their on-demand services, such as iPlayer, ITV Hub and All 4. You will need a fast and stable internet connection to view these channels, so why not consider investing in a good home network that will more than pay for itself and also give you even better internet experience, whether this is for working from home, gaming or trying to figure out how to deal with this winter's energy bills.