Why don't you try a more flexible TV mount?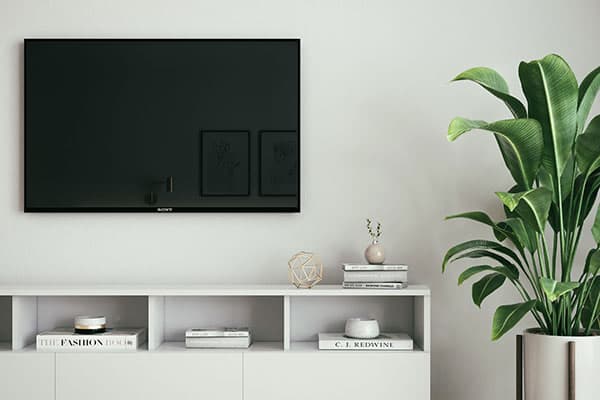 Some individuals are content with having their television set on its stand, but others prefer to get a better look by mounting it on the wall. Having assisted clients with achieving this for many years now, we believe ourselves best qualified to mount your TV if this is something you are interested in.
TV Wall Mounting Solihull
As one of the top businesses for TV wall mounting Solihull has to offer, we are the people to call if you're looking for a different perspective on your favourite shows.

Initially, it seems like a great idea to have your television mounted on the wall. Not only will everyone have a superior view, but this act shall also save you on floor space. Before you go charging in however, there are a series of factors to consider that will help you decide whether mounting is the most practical choice or not.
Professional Wall Mounted TVs
First and foremost, you must ensure that the proper tools are present so that you can actually mount your TV. Specifically, what you are going to need is a drill, drill bits that are roughly the same size as the screwdriver bit and mount screws, and a stud finder. Being a team of professionals, we are always equipped for the task.
Another thing you have to determine is if your ports are accessible. Take a look and see where they're positioned on your TV. If they are placed on the back you'll want a mount that is capable of extending outwards. This shall grant you more efficient access to the ports and gives you more room to run cables. An approach like this is especially handy if you are a person that has a fondness for connecting other devices to the screen. It will save you the time and effort of un-mounting each time the ports must be reached.
Local TV Mounting Services in Solihull
MKH Aerials are based in Solihull and we understand the risks people take when they choose to mount a TV on the wall. You are trusting the mount to keep the device safe and also not damage the surface you are mounting on. With our help you can minimise the risks and get the very best solution.
If you would like further details about why we are the best for TV wall mounting Solihull has, you are more than welcome to contact us.