TV Wall Mounting Solihull
There are many reasons why people choose to mount modern TVs on walls, from the space saving advantages to improved viewing angles. To ensure the best results though it is wise to call on an experienced team to do the installation.
MKH fit the bill perfectly, established as the number one provider of TV wall mounting in Solihull.
The crucial thing with wall mounted TVs is you need to look out for the safety of the device and the wall itself. If you mount the TV incorrectly you can damage both, leaving you with a large bill to worry about.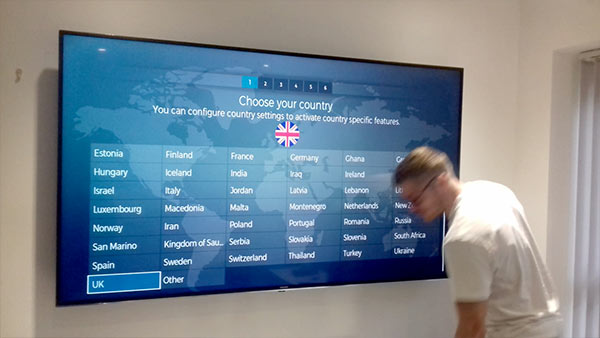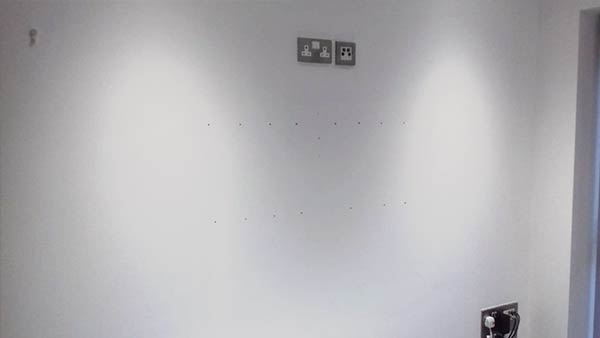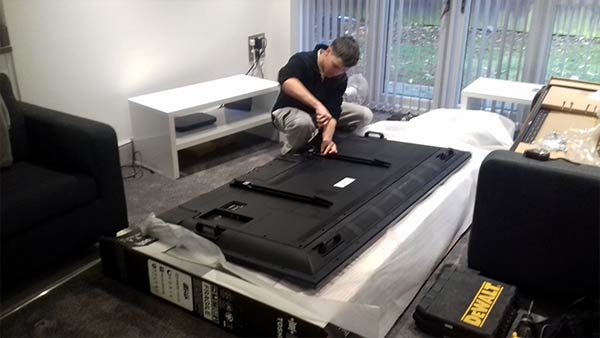 Before getting to the actual mounting it is important to be clear on what the surface is made of. If it is soft, made from plasterboard or stud, you need to mount differently than you would with brick or plaster. With the latter screws and plugs may be enough. Softer surfaces won't support normal plugs and screws so special fixing will be needed.
In addition to the type of surface you need to select a suitable bracket for the job. They can vary in style and the screen sizes they support. Make sure you don't choose one meant for a smaller television; it will cause a lot of problems and won't spread out the weight as effectively. If you need to be able to tilt or move the screen you must ensure the mount has those features.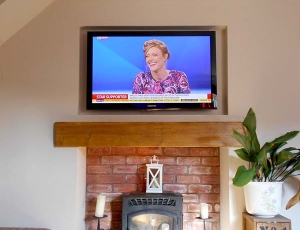 See The Difference With MKH TV Wall Mounting Service
With our team at MKH Aerials you can expect high quality wall mounting solutions every single time. We will plan each one with care, providing the right brackets and using fixings to suit the specific type of surface.
Our services are very highly regarded for the quality of the workmanship but we still work very hard to make them as cost effective as possible. This is one of the reasons why we have managed to hold our position at the head of our field since 1995.
If you would like to arrange a service with the best company for TV wall mounting Solihull has please get in touch with us. We can tailor the fitting to suit your needs, ensuring the finish is perfect and suits the space.
Whether it is a simply installation or a more challenging project you can have complete confidence in us.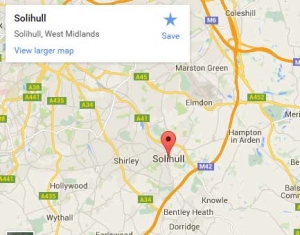 What Our Customers Say
Haleema Masood
Excellent customer service by Mark and his team. Highly recommended! Mark took down our old TV from a corner bracket and placed our new TV on the opposite wall.
The work was done very nearly, all wires were hidden.
Beautiful job done. Thank you very much Mark!
Gregory Chapman
I emailed MKH about mounting a TV onto the wall in my house. Mark got back to me promptly and he came around with his team the next day to carry out the work. They were very friendly, very professional and very good value. The job was really neat and tidy.
From my experience, I would highly recommend MKH.
For A Great TV Wall Mounting Service In The Solihull Area:
We also serve all the areas surrounding Solihull as well as Sutton Coldfield and Birmingham.
Balsall Common
Bentley Heath
Castle Bromwich
Catherine-de-Barnes
Chelmsley Wood
Cheswick Green
Coleshill Heath
Dickens Heath
Dorridge
Eastcote
Elmdon Heath
Haslucks Green
Knowle
Marston Green
Meriden
Olton
Solihull Lodge
Tidbury Green
World's End