TV Wall Mounting Sutton Coldfield
Wall-mounted TVs look great.  Mounting your flatscreen TV on a wall also makes your room feel larger.
You don't need a bulky TV cabinet when your TV is mounted at the correct height.
With a mounting-arm,  you can reposition your TV to face different parts of the room.  You can even use an adjustable mount to move the TV away from the wall for better cinematic sound quality from the TV speakers.
To get long lasting, high quality results, it is wise to call on our experienced team to do carry out the installation.
We are known by many businesses and home-owners, as the leading company for TV wall mounting in Sutton Coldfield.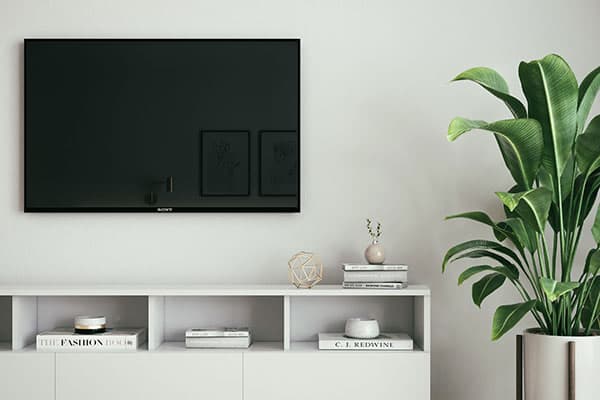 Why Choose MKH for TV Wall Mounting in Sutton Coldfield?
We take a great deal of care to use the right equipment to mount your TV safely and we don't charge over the top fees for our top-quality installation service.
Safety is paramount with wall mounted TVs both for the TV and the structure of the wall.
Badly mounted TVs can damage the TV or the wall and neither are cheap to replace.
Before we wall-mount your TV, we determine the type of wall or structure that the TV is to be mounted and the size and weight of the television.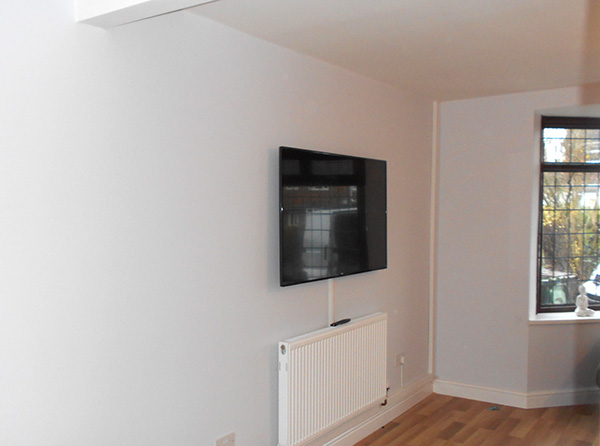 If the wall we are to mount the TV on is dry-lined with plasterboard or studs, we use different mounts and equipment than with wet-plaster or plain brick.
Softer surfaces won't support normal wall-plugs so special fixing are used for a hard wearing and reliable attachment.
The Right Brackets For Your Wall & TV
We also take care to select a suitable bracket for the TV and wall. Brackets come in a range of styles and sizes to allow for different sizes of screen and for tilting and panning the screen to face different parts of the room.
We ensure that we use brackets large enough for the TV screen you have. Without sufficient support, your TV could in time damage the mountings or the wall and even fall and break.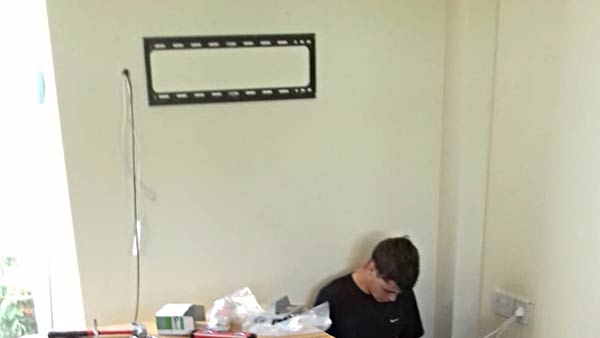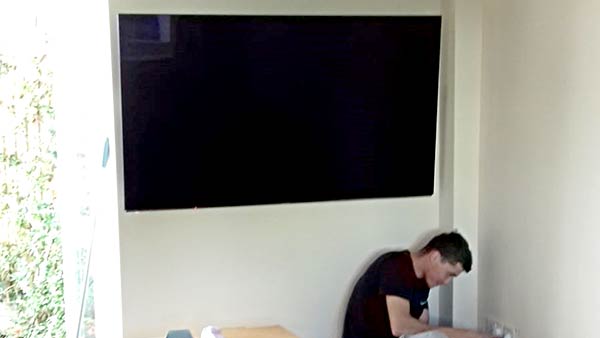 MKH provide the right brackets and using fixings to suit the specific type of surface, TV size and your needs for repositioning the TV to suit different purposes.
High Quality Workmanship
Our workmanship is unsurpassed, but we work hard to make our prices as keen as possible. This is just one of the reasons we have grown as a business over the last two decades.
To arrange a quote and TV wall mounting service in Sutton Coldfield, please contact us for a free quote.
Trust MKH Aerials to install the style of wall mounting you want, in the finish you prefer without fuss or mess.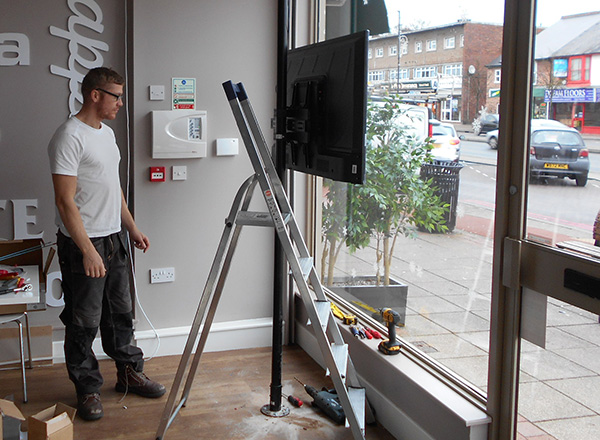 What Our Customers Say
Haleema Masood
Excellent customer service by Mark and his team. Highly recommended! Mark took down our old TV from a corner bracket and placed our new TV on the opposite wall.
The work was done very nearly, all wires were hidden.
Beautiful job done. Thank you very much Mark!
Gregory Chapman
I emailed MKH about mounting a TV onto the wall in my house. Mark got back to me promptly and he came around with his team the next day to carry out the work. They were very friendly, very professional and very good value. The job was really neat and tidy.
From my experience, I would highly recommend MKH.
Wall Mounting In Sutton Coldfield Areas
We serve the whole of Sutton Coldfield, Solihull, Birmingham and surrounding areas such as: