Trees can be a big nuisance to TV signals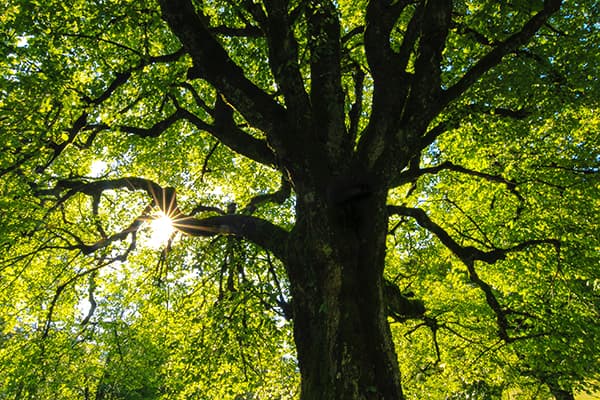 At MKH Aerials we have a huge amount of experience and work hard to help clients build their own knowledge whilst providing professional services. This approach has helped us to become the most trusted aerial installers Solihull has.
Do Trees Block TV Signals?
Trees can have a really negative effect on your TV signals. Leaves and branches can all get in the way of the signal, lowering the quality or blocking it altogether. You may notice issues only arise at certain times of the year, including later in spring and during the summer months.
This is because the trees will reach full leaf during these periods, making them more likely to block the signals.
How to Fix Blocked TV Signals
There are a number of ways you can overcome the above problem.
Firstly you can position the aerial where there is nothing blocking its path. Chimney mounting or placement on a pole that extends above the roof can help. The higher positioning means there will be no signal interruptions and your services should remain consistent.
The second thing you can do is keep the trees suitably trimmed. That will prevent leaves and branches from getting in the way and also provides big benefits for your garden too.
Local TV Aerial Installers
At MKH Aerials we have taken on many jobs over the years on properties with trees nearby. In some cases our clients have been prepared to spend a huge amount on brand new equipment because they think it is a problem with what they have. A more cost effective solution such as relocating the aerials has done the trick more often than not.
When we provide services we always focus on maximising value for money. If there is a solution such as moving the aerial, repairing it, or boosting the signal we will do that rather than a more costly replacement. We are an honest, transparent company and always look out for the best interests of our clients.
TV Aerial Installation Solihull
If you would like help from the best TV aerial installers Solihull has to offer please get in touch.
Our team will be pleased to help, finding the perfect solution for your needs.