Solihull TV Aerial Installer
Ask Yourself Two Questions
Do I want a friendly, affordable and local TV Aerial installer?
Are high-quality, honesty and reliability important to me?
If you answered yes to the above, get in touch, you won't be disappointed!
MKH Aerials have provided services as TV Aerial installers in Solihull and surrounds for 25 Years now!  We've lived in and around the Solihull / Castle Bromwich & Tile Cross areas for many years too.  It's a joy to work in our own neighbourhood, bringing a speedy service and more competitively priced Freeview TV aerial and Freesat / International satellite TV services to you!
Better TV Reception In Solihull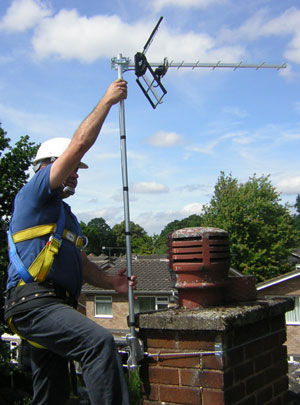 Demand for high-quality TV and Satellite TV services has never been stronger.
We are proud to spend a lot of our time installing TV aerials in Solihull centre and suburbs, bringing better TV reception, which means better quality picture on your TV.
Improving the television viewing experience for hundreds of customers, means that we have installed hundreds of aerials.
Solihull Aerial Repairs
We've also fixed broken aerials, often replacing them with better quality digital aerials in properties spanning Castle Bromwich, Earlswood, Sheldon, Knowle, Dicken's Heath, Dorridge, Henley-In-Arden.
As you'd expect from a local installer, we also fit TV aerials and equipment such as multi-room TV systems with amplified distribution, in Catherine-de-Barnes, Shirley, Hall Green, Cheswick Green and Bentley Heath!
3 Reasons You're Better Off With MKH TV Aerials:
Competitive, Fair Prices With No Hidden Extras

Great, Friendly Local Service (We're Just Down The Road!)

Attention To Detail (We work Quickly & Tidily)
Much of our business comes by word of mouth and recommendation.
We are always delighted to meet new customers.
Solihull Digital TV Aerial & Satellite Dish Fitters
We're not just expert installers, we are top notch TV signal trouble-shooters.
Has your Satellite Dish or TV aerial been moved by high winds or bad weather?
Give us a call and we'll tune you back in!
Has your picture been patchy since the Digital Switchover?
We'll fit you a new, better aerial that will give you smooth TV, better than ever!
Is a nearby tree or building blocking your satellite-tv picture?
We'll get your 4K TV picture perfect again!
FREE Quote In Solihull
If you are looking for an experienced local (Solihull) TV Aerial fitter / installer, call us today!
We can give you a FREE quote for TV aerial installation in your Solihull home.  We fit aerials to last, so you can be sure that your aerial will be properly fitted and cabling will be high quality and tidily run.
If you require TV signal amplification, or multi-room / TV distribution we've got you covered, low signal, no problem.
4K TV, HDTV & 3DTV In Solihull Homes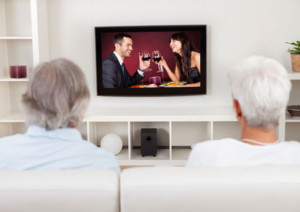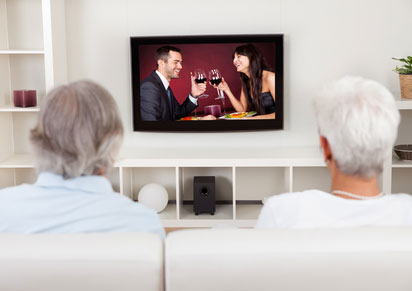 Television is a huge part of the daily entertainment of millions of families in the UK and Solihull families are just as keen.  We demand a lot from our TVs.  Whether it's the jaw dropping spectacle of 3D films that floats your boat, or the breath-taking detail that 4K brings, a strong clean signal is vital.
Don't settle for 'quite good', when the right satellite dish, TV aerials and cabling can bring you TV entertainment excellence!  You work hard, why settle for second best when you relax at home?  Don't worry where in the Solihull area you live, MKH Aerials serve postcodes such as B90, B91, B92, B93 and beyond!
We Don't Cut Corners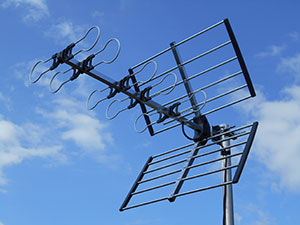 Some inexperienced or corner-cutting engineers might fit narrow poles which are too long for their diameter.  We use larger diameter poles and brackets for TV Aerials higher than 5 or 10 feet.  That means they shouldn't lean, bend, flex or move about about too much in high winds!  Most importantly, they won't easily break!
If you have a badly fitted TV pole, we can refit them to remedy a dangerous installation or poor signal.  If the equipment isn't suitable for your TV aerial installation, we can replace it with poles, cabling and aerials that are!
We don't use poorly made, cheap cabling either.  We only use high specification cable with low signal loss and high-quality screening.
You can trust MKH Aerials to look after your Solihull home as we fit your TV Aerial too!  We don't take risks with safety or your property.  We wear the correct safety gear when working at height and work hard to use our ladders and equipment in a way that keeps your premises safe too.
What If There Is NO TV Signal At My Solihull Home?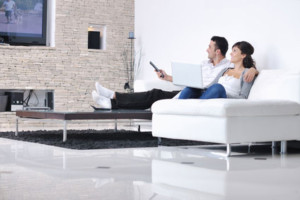 There are always options.  Though there are a few poor signal spots in the skyline of Central Solihull and outskirts (particularly in Dorridge – with its undulating roads and trees and Damson Wood where industrial buildings can block signal), most of Solihull is able to receive a lovely strong TV signal. If that just isn't the case for you, there are always options.
If you can't get Freeview, you can usually use Freesat. If you don't want a satellite dish on your house, or don't have a good line of sight to the satellite, we can fit a digital TV aerial. If it is impossible to get a decent Satellite or Terrestrial TV signal to your property, you could join the online TV revolution and get a range of internet TV options at your home or business premises. MKH are delighted to offer high-speed network cabling installation services. With no fuss at all, you can watch Internet TV in every room!
High Speed Network Cabling Installations For Ultra-Fast Broadband Or Internet TV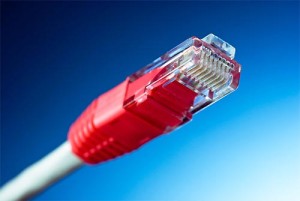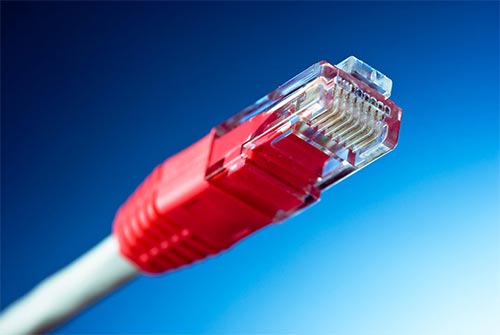 If you want fast internet services in your Solihull house or business premises, wi-fi isn't always the best choice. With a range of wireless devices in most homes these days, signal interference can be a big problem and reduce your wi-fi range to just a few metres! Even baby-monitors can clash with your wi-fi leaving you without the reliable connection that you need for high-bandwidth Internet TV services.
You might even be confused because you register a strong wi-fi signal but internet quality seems very slow or unpredictable. With too much interference, the signal can be strong, but the quality of signal can be frustratingly poor. You need both strong and high-quality signal to benefit from a fast, reliable internet service.
MKH can install Cat5 or Cat6 cabling to suit your requirements. For reliable Gigabit ethernet networks, we are delighted to install high-quality, low-loss, shielded cabling throughout your premises.
Let MKH install superfast ethernet cable for your Solihull address and you'll soon be watching floorless online TV entertainment and using every bit of the speedy broadband that you are paying for!