Elementary TV mounting considerations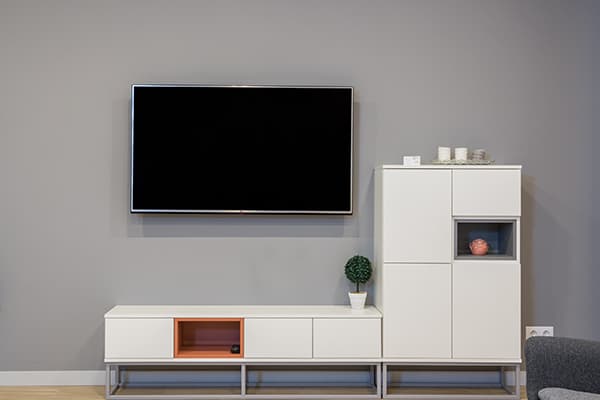 If fitting a TV onto the wall is something you are interested in there are a number of things you must think about first.
For example, there are multitudes of brackets that exist and some may not be appropriate for the task at hand.
TV Mounting Professionals Solihull
Providing an array of specialist services and professional workmanship, our team offer TV mounting Solihull residents can rely on.
At first glance, mounting a TV set onto a wall appears to be a great suggestion. Not only does it save on floor space, it also lifts up the screen to a position where the entire room can see it with ease. Before rushing in head on however, many vital factors have to be taken into account if you wish for everything to go smoothly.
What to Consider When Mounting a TV
To begin with, you must determine whether there is a spot for all of your components. If you are like the majority of other individuals, there is a plethora of devices that are connected to your TV. Cable boxes, DVRs, game consoles and such will also need their own dedicated areas close to your set, so that the cords can easily reach the output ports.
One idea could be to install floating shelving beneath the TV. If this doesn't suit you, then a bookshelf can be utilised to hold these items.
Can Your Wall Handle a Mounted TV?
This next point is the most critical one to consider. You must determine whether your wall is tough enough for the job. Even the most up to date and lightest TVs are somewhat heavier than your family portraits and other similar objects. Since this is the case, the place you select must be able to support the device.
You should take a close look at the materials so you can determine what type of bracket and fixings you will need.
Wall Mounted TV Specialists Solihull
At MKH Aerials our installation procedures consist of us using those brackets that are not only the most sensible, but are also sold at reasonable rates. In addition, we also provide guidance on television mounting whenever it is needed or requested by our clients.
Should you need assistance at any stage, please let us know. We are confident we offer the best services for TV mounting Solihull residents can ask for.