Are TV aerials practical for a motorhome?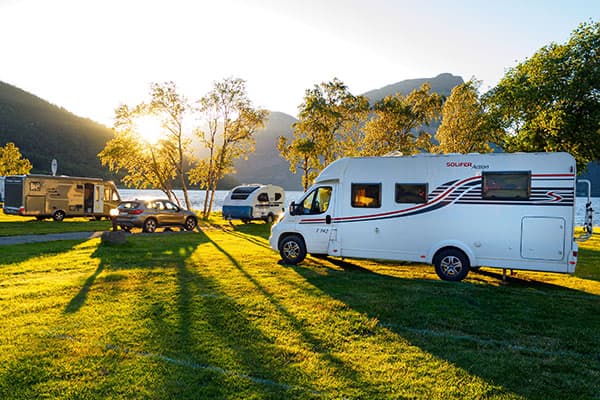 When it comes to installing aerials, no company rises to the challenge as we do. Experienced in working with Sky, Freeview, European and Freesat dishes, we are very flexible in our approach to the projects that we undertake. Having provided some of the best work on TV aerial installation Solihull has ever witnessed, we're the ones to call if your current model just isn't up to the task.
Motorhome TV Aerial Installation
Whenever you're putting your feet up and enjoying a well-deserved break, having the ability to watch television within your motorhome is the quintessential addition to any perfect getaway. Of course, you will first need to know how to set up the aerial on your vehicle properly before you can catch the latest football coverage.
To begin with, you must have a digital signal if you are going to watch anything in your motorhome. In order to obtain one, a provider shall be required, such as Sky, Freeview, or Freesat. Keep in mind that these three all come with their own specific payment plans and channel packages. For example, you'll be able to watch television regularly when traversing Europe with a Freesat or Sky receiver. With Freeview, the box can pick up the country's local channels, but not ones from the UK.
Professional TV Aerial Services
On to the aerial; it has to be aimed at roughly 145 degrees and be facing up at around 25 degrees. A compass can be useful here for measurement purposes. After being set up, the aerial can then be affixed to the receiver box, which itself can then be hooked up to the TV.
At MKH Aerials, aside from aerial installation, we are rather talented at introducing multi-room distribution/multipoint systems for both commercial and domestic properties too. Aside from offering outstanding degrees of customer service, we also provide some of the most competitive prices in the country, making us the go to company for countless individuals.
Aerial Installation in Solihull
If you require our assistance, please contact us. With our TV aerial installation Solihull clients can enjoy great services all of the time.