What is Multi-Room Installation?
Multi-room installation allows you to watch what you want, where you want, when you want in your home.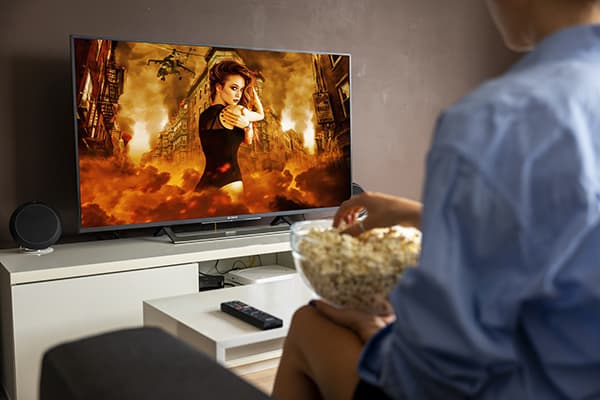 Once you have a digital aerial put in you can install multi-room in your home without the need for any extra aerials or set top boxes.
You can control your digital TV from any room in your home and watch shows from multiple digital providers in different rooms.
How does Multi-Room work?
If you have a satellite dish then your digital installer will simply connect a cable from your satellite dish to wherever you want your second decoder to be.
If you want to have access to your satellite TV in lots of rooms, your installer can split the data received from your dish to service as many top boxes as you want.
With cable television, your cable feed can be split to service different rooms as long as you have a set top box for each TV that you want to use.
Can I install Multi-Room with any type of satellite or digital TV?
Whether you have Freesat, Freeview, Sky or any othet type of satellite TV or digital TV, our MKH Aerials engineers can install Multi-Room in your home.
Can everyone in the house watch different channels at the same time?
It is possible to get cable or satellite television in more than one room of your house by using a video sender, but you'll only be able to watch the channels that are being viewed in the other room.
With Multi-Room installation you can watch whatever channel you want to, wherever you are in your home.
Can I install Multi-Room myself?
It is possible to install Multi-Room yourself but it can be a complex process and if you get it wrong you could end up ruining your TV system.
Even if you get it right you might end up with messy cables all over the house connecting different TVs to set top boxes and digital cables.
Employing a digital installation engineer is inexpensive and will guarantee that the job is done properly and neatly.
MKHAerials professional digital and satellite installers will find the best way to fit Multi-Room in your home to create a neat finish, even if you have awkward spaces?
Where can Multi-Room be installed?
Multi-Room can be installed in any room in your home, whether you live in a flat or a house. It can be put into any type of building or establishments such as restaurants, pubs, offices and schools.
Wherever you need Multi-Room it's possible to install it. MKH Aerials are also able to install display screens so you can control the Multi-Room anywhere in your home from one place.
How much will Multi-Room installation cost?
The cost of installing Multi-Room in your home or in other buildings will vary depending on the size of the job, but in most cases MKH Aerials always strive to give you the best value for money and in most cases will be able to give you a quote over the phone.