New network cables can boost connectivity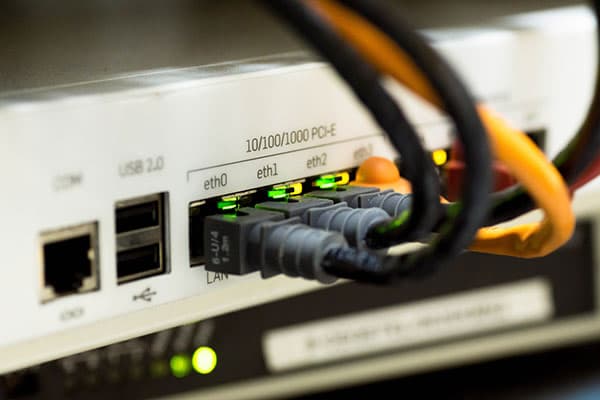 MKH Aerials is a well established company specialising in helping clients to get the TV reception and internet connectivity they want. One way we can accomplish the latter is by installing the right cabling. We are the best provider of network cable installation in Solihull, utilising our vast amount of experience, and delivering continuous customer satisfaction.
Having extensive knowledge in this area, this blog post is going to inform you a little bit about network cable installation and why it could be the perfect investment for you.
Struggling With Your Wifi?
If you are struggling with achieving a decent Wi-Fi connection, then a network cable might be necessary. Download speeds are very important, especially if you have a home office. Wi-Fi connections from a router are generally of good quality, but sometimes the signal can be interrupted.
This can be because of the position of the router, the structure of the property, or the location of your device.
Home Network Installation
If a network cable is installed, this can rectify all the problems that come with a Wi-Fi router. With a cable you will be able to stream faster for on demand TV services, making the viewing experiences so much better!
Wireless Home Network
If desired, network cables and wireless connections can work together. We offer an installation service where we can run a network cable from your router, creating ultimate speeds of connection.
The installation is carried out by hardwiring input and output sockets, and then patching leads from socket to router, then socket to receiver.
Professional Home Network Installation Solihull
If this still sounds all too complicated, then please don't hesitate to get in touch with ourselves, here at MKH Aerials. We are the leading name for network cable installation Solihull has, providing professional services to suit any kind of requirements.
We can cater for different properties, dealing with large family homes, older properties that disrupt signals, and even homes of multiple residences.