How To Shop Online for TV Aerial Installation
Surfing the internet for goods and services can be very daunting, and misleading. If for example you are looking for a TV aerial to be installed or just a repair to a satellite dish or aerial, and you enter these search terms into a search engine, you will have plenty to choose from.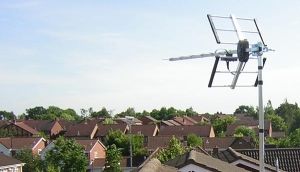 What To Avoid
Some websites will have a "book a call option" I would strongly advise against this method as you do not get to speak to anybody, the call will be booked and an engineer will arrive without discussing any prices. This technique is so that there has been no estimate or quotation for the required work to be completed. It is highly likely that the engineer will turn into a salesman within seconds of you opening the door.
Speak To A Person On The Phone

By speaking to someone on the phone, it will allow you to ask more questions than you could by filling out a "book a call option" it will also give you a feel for the company you are dealing with. Unfortunately most companies will try not to give a quote whilst on the phone, but then some will. Of those that will give you a quote, will do so to book the call and once an engineer arrives, they will find any reason to inflate the price.