TV Aerial Installer Sutton Coldfield
You'd think being so close to the local Television Transmitter that it would be easy to get a perfect TV signal in Sutton Coldfield, but that isn't always the case. Eventually TV Aerials get misaligned or perish and fail. Fortunately MKH Aerials have worked across Sutton Coldfield installing, repairing and replacing digital TV Aerials for nearly 25 years!
Sometimes we can realign aerials to get the best reception, we have a great deal of experience in finding the best signal for you.  When a new mounting or new digital TV aerial is required, local residents and businesses trust MKH to deliver the best solutions available at reasonable prices.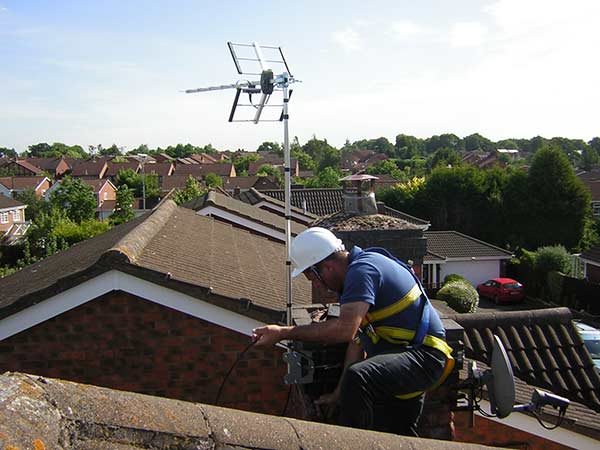 Our TV aerial installers are very experienced and skilled which means that we always access your property with care.  With safety always in mind, we use the right equipment to ensure that there is no risk to you or your property.  We only use tried and tested products with a reputation for quality, never cheap grey imports of unknown origin.
Our work is always undertaken to the highest quality, which means you will benefit from a long lasting, hassle free TV viewing experience for many years to come.
We take care to properly align your aerial and avoid exposing it to unnecessary weathering and stress due to wind loading.  High wind stresses can be prime causes of premature failure of the equipment.  Modern aerials are more streamlined and have a narrower profiles, so there is less surface drag.  This also helps to reduce the amount of movement of the aerial in the wind wihout damaging the mountings.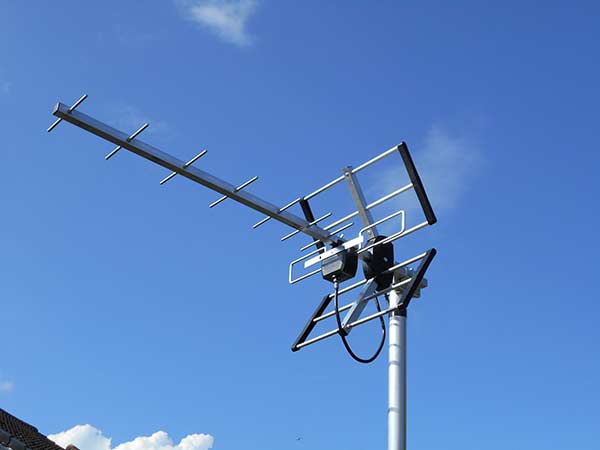 Honest Reliable TV Aerial Installation In Sutton Coldfield
MKH Aerials have served Sutton Coldfield and adjacent provinces since 1995 and have carefully built up a strong reputation. We always work hard to deliver high-quality and great value, whatever the job.
Boldmere
Falcon Lodge
Four Oaks
Little Aston
Maney
Mere Green
Roughley
Minworth