Satellite TV Installed & Repaired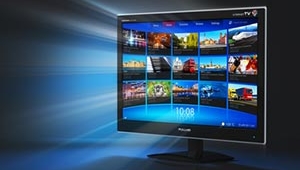 We Also Offer Other Satellite TV Services :
Dish installation
Chimney Installations
Dish re-alignment
Satellite extensions to other rooms
L.N.B changes
Sky TV Extensions
Magic Eye Installation
Amplified TV Distribution to other rooms (multiroom)
Re-cabling
House moves of your existing equipment
Pricing
Don't put up with poor TV quality or assume that you'll have to replace all the equipment to improve the signal.  Sometimes, a repositioning or reorienting your satellite dish restores the picture and signal quality and gets you watching again!  If you do have to replace your satellite dish or cabling, don't worry!
Our prices are very reasonable and won't break the bank.